90m3 well kiln of Shanxi Zhongda aluminum industry co. ltd designed, constructed and contracted by our company commenced to construct in July 2013 ,and completed on 15 October 2013. It ignited to dry the kiln on 19 October 2013. The ignition and commissioning succeed with a single operation.
Kiln load capacity:1400 pieces of §æ60 ceramic roller. Fuel consumption: 10000 m3 natural gas per kiln time.
Kiln temperature, pressure, and flow volume are all automatically controlled. All technology indexes achieve the design requirement.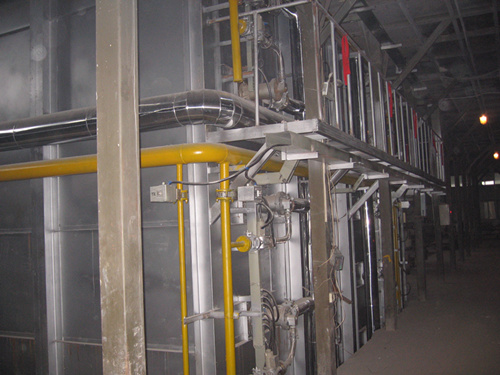 Xian Hengxin kiln technology Co.Ltd
10. January 2014